Army Public Schools and Colleges are well-known educational institutions in Pakistan. These schools are located in all Cantt areas of Pakistan. Army Public School PAS Junior academy Jehlum has announced jobs for the post of principal.Army Public academy APS Jobs 2022 .Army Public Junior academyaims to provide comprehensive education of the highest quality to develop the intellectual and social skills of students.
She will administer all educational and administrative affairs of the institution and will also be responsible to manage the scheduled activities of learning, training, CO-Curricular, and evaluation as per Army Public Schools standards.
APS Jhelum Jobs 2022 announced by Army School & College (APS&C) for Principal in Jhelum, Punjab. Applications are invited from suitable candidates for following appointments in APS. Both male and female who fulfil the eligibility criteria can apply for these posts.
Details of APS Jobs 2022 for Jehlum Cantt Junior School
Post Name: Principal
Pay and Facilities:
a. Attractive salary (Variable as per experience)
b. Accommodation.
c. Transportation.
d. Facilities as per APSACS policy.
Age Limit: 35-55 Years
Qualifications: Masters/ M.ED (Preference will be given to M.Phil and Educational Management Qualification).
Experience: Minimum 15 years of teaching-Cum-administrative experience in educational institutes (Schools / Colleges) & good managerial skills.
How to Apply
Eligible Candidates can forward their CVs to Major Mustanir Ahmad C/O 28 Supply & Transport Battalion Jhelum Cantonment till 05 Dec 2022.
APS Jobs 2022 for Jehlum Cantt Advertisement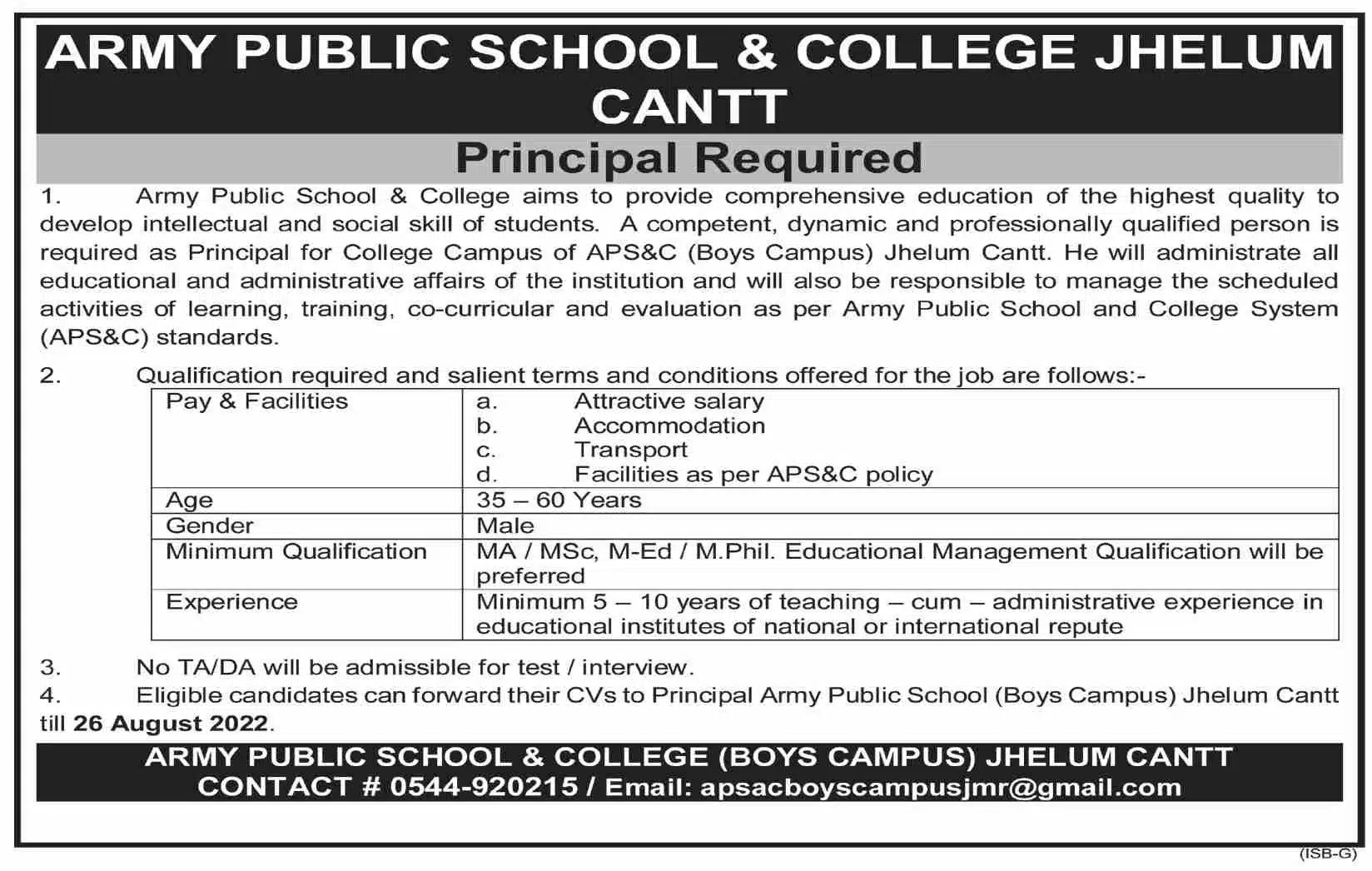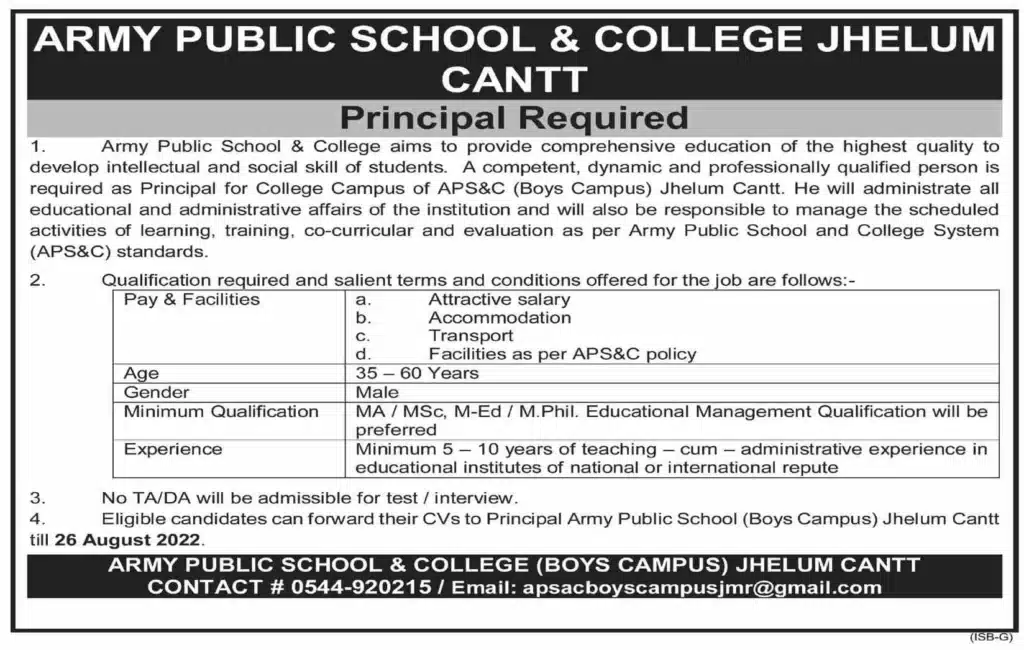 Thanks for visiting GMC. GMC is a website which provide daily admissions, scholarship, jobs and tech News.