Introduction
Are you searching for Jobs in Pakistan ? Look no further! This comprehensive guide will provide you with valuable insights into the job market, top industries, and challenges faced by job seekers in Pakistan. Whether you are a fresh graduate or an experienced professional, this article will help you navigate the diverse landscape of jobs in Pakistan.
Table of Contents
The Growing Demand for Jobs in Pakistan
Major Industries and Employment Opportunities
Challenges Faced by Job Seekers
Education and Skills Development
Top Cities for Job Seekers
Government Jobs in Pakistan
Private Sector Job Opportunities
Freelancing and Remote Work
Emerging Industries and Startups
Career Growth and Progression
Salary Expectations in Pakistan
Networking and Professional Development
Job Portals and Online Platforms
Women in the Workforce
Jobs for Expatriates in Pakistan
Job Interview Tips and Techniques
Workplace Culture and Etiquette
Work-Life Balance in Pakistan
Future Outlook for Jobs in Pakistan
Conclusion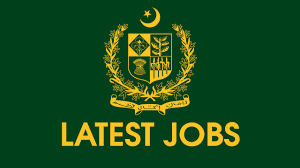 1. The Growing Demand for Jobs in Pakistan
Pakistan's population is rapidly growing, and so is the demand for jobs. With a large pool of young and talented individuals, the job market is becoming increasingly competitive. The government's initiatives to promote entrepreneurship and foreign investments have created a conducive environment for job creation in various sectors. The diverse economy of Pakistan offers opportunities in fields such as information technology, healthcare, engineering, finance, and many more.
2. Major Industries and Employment Opportunities
In Pakistan, several industries offer significant employment opportunities. Let's take a closer look at some of the major sectors:
2.1 Information Technology
The information technology (IT) industry in Pakistan has witnessed remarkable growth in recent years. With a talented workforce and a thriving startup ecosystem, IT professionals have access to numerous job opportunities. From software development to digital marketing, IT offers a wide range of roles and competitive salaries.
2.2 Healthcare
The healthcare sector in Pakistan is expanding rapidly, creating demand for doctors, nurses, medical technologists, and administrators. The government's focus on improving healthcare infrastructure and the rise of private hospitals and clinics has increased job prospects in this field.
2.3 Engineering
Pakistan's construction and engineering sectors are booming, thanks to major infrastructure projects and housing schemes. Civil engineers, architects, and project managers are in high demand, providing excellent career opportunities for individuals in the engineering field.
2.4 Finance and Banking
The finance and banking sector is a vital part of Pakistan's economy. From commercial banks to investment firms, the industry offers diverse roles such as financial analysts, bankers, auditors, and risk managers. Karachi, the financial hub of Pakistan, presents numerous job opportunities in this sector.
2.5 Textile and Apparel
The textile industry is one of Pakistan's largest contributors to exports and employment. Jobs in textile and apparel range from designing and production to quality control and marketing. Karachi, Faisalabad, and Lahore are prominent cities for textile-related job opportunities.
2.6 Education
With a growing population and increasing literacy rates, the education sector in Pakistan is expanding. Teachers, administrators, and educational consultants are in demand, both in public and private educational institutions.
3. Challenges Faced by Job Seekers
While the job market in Pakistan offers various opportunities, job seekers often encounter challenges during their search. Some of the common hurdles include:
3.1 Limited Job Openings
The demand for jobs exceeds the available vacancies, making the competition tough. Securing a desirable position can be challenging, especially for fresh graduates.
3.2 Skill Gap
There is often a mismatch between the skills possessed by job seekers and the requirements of employers. Bridging this gap through education and skill development programs is crucial for enhancing employability.
3.3 Lack of Experience
Many entry-level positions require prior work experience, posing a challenge for fresh graduates. Building a portfolio through internships and volunteering can help overcome this obstacle.
3.4 Gender Disparity
Gender disparity remains a significant challenge in the Pakistani job market. Women face barriers and biases that limit their access to equal opportunities and career growth. However, efforts are being made to promote gender inclusivity in the workforce.
3.5 Unemployment and Underemployment
Despite the growing job market, unemployment rates remain high, leading to underemployment and job dissatisfaction. This issue highlights the need for effective policies and job creation initiatives.
3.6 Lack of Networking Opportunities
Networking plays a crucial role in securing employment. However, many job seekers struggle to build professional connections and access hidden job markets.
4. Education and Skills Development
To increase employability, investing in education and skills development is crucial. Several universities and vocational institutes offer programs that align with industry requirements. Additionally, online learning platforms provide flexible options for individuals looking to enhance their skills.
5. Top Cities for Job Seekers
Certain cities in Pakistan offer more job opportunities than others. Here are some of the top cities for job seekers:
Karachi: Known as the financial and industrial hub of Pakistan, Karachi offers a wide range of job opportunities across various sectors.
Lahore: The cultural capital of Pakistan, Lahore, has a thriving job market, particularly in the fields of education, healthcare, and information technology.
Islamabad: As the capital city, Islamabad houses government institutions, international organizations, and a growing IT industry.
Faisalabad: Faisalabad's textile industry provides numerous employment opportunities, making it an attractive city for job seekers in this sector.
Peshawar: Peshawar offers job opportunities in education, healthcare, and government sectors, given its strategic location near the Afghanistan border.
6. Government Jobs in Pakistan
Government jobs in Pakistan are highly sought after due to their stability, benefits, and career progression opportunities. The Federal Public Service Commission (FPSC) and provincial public service commissions conduct competitive exams for various government departments. These exams assess candidates' knowledge, skills, and suitability for specific positions.
7. Private Sector Job Opportunities
The private sector in Pakistan offers a wide range of job opportunities, from multinational corporations to local businesses and startups. Many private companies advertise vacancies through their websites, job portals, and recruitment agencies. Building a strong professional network and showcasing relevant skills and experience are essential for securing positions in the private sector.
8. Freelancing and Remote Work
Freelancing and remote work have gained popularity in Pakistan, providing individuals with the flexibility to work on their terms. Websites like Upwork, Freelancer, and Fiverr connect freelancers with clients worldwide. Talented individuals with skills in writing, graphic design, programming, and digital marketing can find lucrative freelance opportunities.
9. Emerging Industries and Startups
Pakistan's startup ecosystem has experienced significant growth, with a focus on technology-driven solutions. Startups in sectors such as e-commerce, fintech, healthtech, and edtech are creating exciting job prospects for tech-savvy individuals. Platforms like Plan9, NIC, and incubators like The Nest i/o support aspiring entrepreneurs and facilitate job creation.
10. Career Growth and Progression
Building a successful career requires continuous learning and growth. Taking on challenging projects, acquiring new skills, and seeking mentorship can propel career advancement. Additionally, professional certifications and postgraduate degrees contribute to personal development and open doors to higher-level positions.
11. Salary Expectations in Pakistan
Salaries in Pakistan vary depending on factors such as industry, location, job level, and experience. The average salary for entry-level positions ranges from Rs. 20,000 to Rs. 40,000 per month. As professionals gain experience and expertise, their salaries can increase significantly, with some senior-level positions offering six-figure salaries.
12. Networking and Professional Development
Networking plays a crucial role in finding job opportunities and advancing one's career. Attending industry events, joining professional associations, and leveraging social media platforms like LinkedIn can help expand professional networks. Continuous professional development through workshops, seminars, and online courses also enhances career prospects.
13. Job Portals and Online Platforms
Job portals and online platforms have revolutionized the job search process. Websites such as Rozee.pk, Mustakbil.com, and LinkedIn provide a vast database of job openings. Job seekers can create profiles, upload resumes, and directly apply to relevant positions. These platforms also offer features like job alerts and company reviews to assist in the job search.
14. Women in the Workforce
Women's participation in the workforce has increased in recent years, with efforts to promote gender equality and inclusivity. Several organizations and initiatives focus on empowering women professionally. The provision of safe and supportive work environments, flexible working options, and equal opportunities are crucial for encouraging women to pursue careers in Pakistan.
15. Jobs for Expatriates in Pakistan
Pakistan attracts expatriates from around the world, offering job opportunities in various sectors. Individuals with expertise in sectors like education, healthcare, engineering, and IT can explore employment prospects in Pakistan. Expatriates often work in multinational companies, non-governmental organizations, and international development projects.
16. Job Interview Tips and Techniques
Preparing for job interviews is essential to make a positive impression on potential employers. Here are some tips to ace your job interviews:
Research the company: Gather information about the company's background, values, and recent achievements. This knowledge will help you align your answers with the company's objectives.
Dress professionally: Dress appropriately for the interview, adhering to the company's dress code. A neat and professional appearance creates a favorable impression.
Practice common interview questions: Prepare responses to commonly asked interview questions, highlighting your skills, experiences, and achievements. Practice with a friend or family member to improve your confidence.
Showcase your skills and experiences: During the interview, emphasize your relevant skills and experiences that align with the job requirements. Provide concrete examples to support your claims.
Ask thoughtful questions: Prepare a few questions to ask the interviewer about the company, the role, and the work environment. This demonstrates your interest and engagement.
Follow-up after the interview: Send a thank-you email or note to the interviewer expressing your gratitude for the opportunity. This gesture reinforces your interest and professionalism.
17. Workplace Culture and Etiquette
Understanding workplace culture and etiquette is essential for a successful career in Pakistan. Here are some key points to consider:
Respect for hierarchy: Pakistani workplaces often have a hierarchical structure, with respect and deference to authority figures. Addressing seniors by their appropriate titles and using formal language is generally expected.
Punctuality: Being punctual is highly valued in the Pakistani workplace. Arriving on time for meetings and appointments demonstrates professionalism and respect for others' time.
Collaboration and teamwork: Pakistani culture places importance on collaboration and teamwork. Working well with colleagues and contributing positively to team dynamics is crucial for success.
Communication style: Politeness and indirect communication are common in Pakistani culture. Being mindful of your tone and using respectful language fosters effective communication in the workplace.
18. Work-Life Balance in Pakistan
Achieving a work-life balance is essential for personal well-being and productivity. While some industries may demand longer working hours, it's important to prioritize self-care and maintain a healthy balance between work and personal life. Engaging in hobbies, spending time with loved ones, and pursuing interests outside of work contribute to a fulfilling life.
19. Future Outlook for Jobs in Pakistan
The future outlook for jobs in Pakistan is promising. With ongoing government initiatives to attract foreign investment, promote entrepreneurship, and improve education and skill development, the job market is expected to expand further. Technology-driven industries, such as e-commerce, fintech, and artificial intelligence, are likely to drive job creation and innovation.
20. Conclusion
Pakistan offers a wide range of job opportunities across various industries. While challenges exist, individuals with the right skills, mindset, and determination can thrive in the Pakistani job market. Continuous learning, networking, and adaptability are key to navigating the evolving landscape of jobs in Pakistan. So, gear up, explore the possibilities, and embark on an exciting career journey in Pakistan.
Thanks for visiting GMC. GMC is a website which provide daily admissions, scholarship, jobs and tech News.