The submission of Hajj applications for the year 2024 has occurred…
Immediate Submission of Hajj Applications Urged by Minister Aneeq Ahmed
Minister of Regions Affairs Aneeq Ahmed announced that pilgrims who intend to go on a holy journey to perform Hajj must start submitting Hajj applications on an immediate basis.
You can retrieve the application from the religious affairs website. It's crucial to highlight that Hajj applications will be available for download from November 27 to December 12.
On Thursday, Religious Affairs Minister Aneeq Ahmed unveiled the 2024 Hajj policy. Aneeq Ahmed mentioned that the Hajj cost was Rs110,750,000 last year, but this year it will be Rs107,500,000.
The minister emphasized that accommodations for pilgrims are situated in favorable locations in both Holy cities.
The Hajj: A Spiritual Journey to Mecca
The Hajj is the annual pilgrimage to Mecca, Saudi Arabia, the holiest city for Muslims. It is a fundamental pillar of Islam, requiring every able-bodied Muslim who can afford it to undertake this sacred journey at least once in their lifetime. The Hajj is a profound experience of spiritual purification and renewal, bringing together Muslims from around the world in a unifying expression of faith.
The Five Days of Hajj
1. Entering the State of Ihram
Pilgrims commence their journey by entering the sacred state of ihram, marked by abstaining from specific activities and donning simple white garments, symbolizing equality and purity.
2. Tawaf: Circling the Kaaba
Pilgrims perform Tawaf, circumambulating the Kaaba, a cube-shaped structure believed to have been built by Abraham and Ishmael. This ritual signifies the unity of Muslims in worship.
3. Sa`i: Walking Between Safa and Marwah
Pilgrims walk seven times between the hills of Safa and Marwah, commemorating Hagar's search for water and highlighting perseverance and trust in God.
4. Standing at Arafat
Pilgrims stand in prayer on the plain of Arafat, reflecting on the Day of Judgment. This ritual emphasizes humility, repentance, and seeking God's mercy.
5. Ramy al-Jamarat: Throwing Stones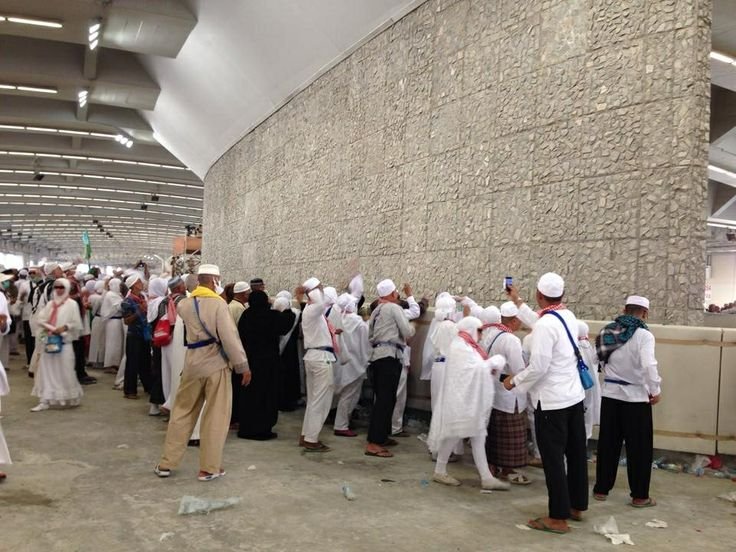 Pilgrims cast stones at three pillars symbolizing Satan's temptations, signifying the rejection of evil and the commitment to a righteous path.
6. Hajj Haircut
Men shave their heads, and women cut a lock of hair, symbolizing humility and equality among pilgrims.
7. Tawaaf al-Wada`: Final Circumambulation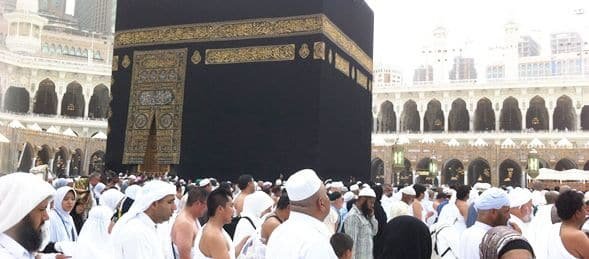 The pilgrimage concludes with Tawaaf al-Wada`, a final circumambulation of the Kaaba, marking the end of the Hajj journey.
Spiritual Rewards and Benefits
1. Forgiveness of Sins
Muslims believe that the Hajj has the power to cleanse pilgrims of both past and present sins, offering a fresh start in their spiritual journey.
2. Spiritual Renewal
The Hajj provides an opportunity for deep reflection on one's life, fostering a sense of renewal and a commitment to positive change.
3. Unity of the Ummah
By bringing Muslims from diverse backgrounds together, the Hajj promotes a sense of unity, brotherhood, and solidarity within the global Muslim community.
4. Increased Spirituality
The intense spiritual experience of the Hajj helps Muslims strengthen their connection with God, deepening their spirituality.
Conclusion
The Hajj is a physically and emotionally demanding journey, yet it offers profound spiritual rewards. Pilgrims return with a renewed sense of faith, purpose, and a strong bond with their fellow Muslims. If you are a Muslim considering performing Hajj, it is encouraged as a truly life-changing experience.
For more information and updates, visit the GMC.