Discover new and latest HBL Jobs in Pakistan 2023 in Pakistan on our platform, Applications are invited for Males and females from all across Pakistan can apply online today at www.hbl.com.pk
Latest HBL Jobs in Pakistan 2023 – Explore Exciting Career Opportunities at Habib Bank Limited
Are you on the lookout for the latest HBL jobs 2023 in Pakistan? If you're aspiring to build a rewarding career with one of the country's leading financial institutions, look no further. Habib Bank Limited (Habib Bank Limited) is currently offering a wide array of job opportunities that could be your gateway to a prosperous professional journey.
Benefits and Advantages of doing HBL Jobs in Pakistan 2023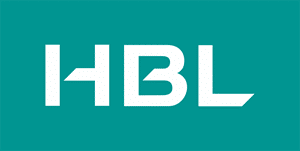 A career at HBL (Habib Bank Limited) provides an array of remarkable benefits and keeps you informed about the Latest Jobs in Habib Bank Limited. With a robust commitment to Career Growth, HBL values its employees and promotes from within. Competitive Compensation reflects well-deserved rewards for your contributions and is a hallmark of the Jobs 2023.
Training and Development opportunities keep the workforce updated with industry trends and are an integral part of the Jobs. A strong focus on Work-Life Balance accompanies the Jobs and provides flexibility and leave policies. HBL's Diverse Workforce fosters inclusivity and collaboration, while Global Exposure and Community Involvement add to the appeal of HBL Jobs in Pakistan 2023, making for a fulfilling career with a reputable institution.
Criteria for Appling Latest HBL Jobs in Pakistan 2023
Requirements:
Banking Skill,
Graduation and Master
Age Limitation
Min age: 25 Years
Max age: 45 Years
Experience Requirments:
Min: 01 Year
Max: 05 Years
Salary Package
Est.45,000 PKR
Est.100,000 PKR
Last Date to Apply:
31-Oct-2023
Govt. or Private?
Private
Position Vacant
Software Developer
Senior Product Development Engineer
Dotnet
Front-end Developer
Branch Manager, Relationship Manager
Cash Officer Prestige Service Executive Operations
Head BI Design and Delivery, Sales Trader
Treasury,
Audit Trainee, Senior Product Manager
Audit Manager Management Audit
Manager Workplace Experience
Senior Automation Test Engineer CBT
Cloud Architect
API Architect
Application Architect
Team Lead ITSM Governance
Junior Core Banking Developer
Integration Backend Engineer
Interested candidates are invited to submit their applications for these positions from October 10, 2023, to October 31, 2023. For additional information, feel free to continue browsing our website
How to Apply Complete Method is here
Before Applying Click on the New JOBS option
By clicking the New HBL JOBS button you will see 18 available Habib Bank Limited jobs in Pakistan 2023
You can use the filter option as well
Write the Job Title in the Search bar in the FIND JOBS section
Visit the Below links for more hot jobs