PMA Long Course 153 offers you the opportunity to join the Pakistan Army as a commissioned officer. You can initiate the application process online, and after two years of intensive training, you'll be on your way to becoming a respected commissioned officer.
Introduction To PMA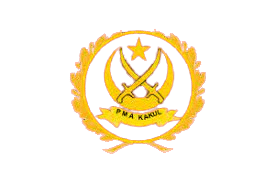 The Pakistan Military Academy (PMA) is a distinguished institution dedicated to preparing cadets for careers as army officers. It offers a comprehensive two-year commissioning program that covers military science, leadership, and ethics. PMA graduates are highly esteemed for their unwavering discipline, integrity, and commitment to serving their nation.
What is PMA Long Course?
The PMA Long Course, a prestigious and demanding military training program, is conducted over a span of two years at the Pakistan Military Academy located in Kakul, Khyber Pakhtunkhwa, Pakistan.
This program is exclusively available to male candidates aged between 17 and 22 who have successfully passed the Higher Secondary School Certificate (HSSC) or its equivalent examination with a minimum of 60% marks. Aspiring candidates are rigorously screened through a selection process involving written tests, physical fitness evaluations, and interviews.
The Long Course curriculum is meticulously designed to mold cadets into well-rounded officers equipped with the necessary skills, knowledge, and character to lead the Pakistan Army effectively. Cadets undergo instruction in a diverse range of subjects, encompassing military science, tactics, leadership, engineering, and management. Furthermore, they engage in demanding physical training regimens and participate in various outdoor activities to cultivate both their physical and mental fortitude.
Upon successful completion of the Long Course, cadets are granted the rank of Second Lieutenants in the Pakistan Army and are subsequently assigned to their chosen arm or service for further specialization and training.
The Course stands as a challenging yet rewarding endeavor, ultimately producing some of the finest officers in the Pakistan Army. Its reputation is held in high esteem by both the military and civilian communities.
Benefits of PMA Long Course
World-Class Military Training: The PMA Course ranks among the world's most prestigious and competitive military programs. Cadets receive extensive training in military science, tactics, leadership, engineering, and management. Rigorous physical and mental conditioning is an integral part.
Leadership Development: The program's primary objective is to shape cadets into well-rounded officers equipped with the skills, knowledge, and character to lead the Pakistan Army. Opportunities for honing leadership abilities are abundant in training exercises, field trips, and extracurricular activities.
Prestigious Military Careers: Upon successful completion of the PMA Long Course, cadets earn commissions as Second Lieutenants in the Pakistan Army, opening doors to a wide array of career prospects, including commanding roles, staff assignments, and specialized training.
Fulfilling Purpose: Serving in the military is a noble and gratifying calling. Long Course cadets have the privilege of defending their nation's sovereignty, which serves as a deep source of pride and accomplishment for many officers.
long Course 153 Advertisement 2023
| | |
| --- | --- |
| Avalibility | Permanent |
| Region | Pakistan |
| Education Required | Graduation/Master |
| Vacancies | 500 |
| Posted Date | October 12, 2023 |
| Offered salary | 30,000-40,000 |
| Age required | 17-24 years |
| Gender | Male |
| Level of Skills | Physically fit |
| Designation | Commissioned Officer |
Eligibility Criteria
Inter or Equivalent degree holders with 17-22 years age can apply.
Graduation of 2 years degree holders with 17-23 years age can apply
Graduation of 4 Years (BS/BA Hon./BBA/BPA) degree holders with 17-24 years age can apply.
Serving Army Soldiers with 17-25 years age can apply.
Only Male can apply.
Pakistani Citizens with Domicile of any Province of Pakistan Can apply.
Applicant's Height should 5 feet-4 inches (162.5 cm).
How to Apply For PMA long course 153?
Applicants can register online www.joinpakarmy.gov.pk or website link given below.
Applicants can register by visiting the nearest Army Selection and Recruitment Centers (AS&RCs) located in every major cities.
PMA course registration date is starting from Oct 12 to Nov 17, 2023.
FAQ's
Frequently asked questions about PMA long course 2023
How many marks are required for long course?
Inter or equivalent with minimum of 60% marks are required.
What is the rank after PMA Course?
Second Lieutenant
Course will be about 2 years.
How many cadets will select in long course?
500 cadets are going to selected in Course.
Can a female apply for long Course?
No, Females are not eligible to apply for long course.
Government Jobs
For more information and updates, visit the GMC.